This blog will explore the current state of customer loyalty in the telecommunications industry and innovative strategies that forward-looking companies can implement to retain customers.

The telecommunications industry is going through a major digital transformation. Unsurprisingly, startups and established businesses are responding to these opportunities.

The result is that customer loyalty is more a result of a great customer experience than price alone. Pricing continues to lose its ability to retain customers as competition increases, creating a void that businesses must fill to thrive in a heavily-saturated market.



---

Contents:


---
Current State and Challenges Facing the Telecoms Industry

With the telecommunications industry heavily saturated and services commoditised, providers are subject to high churn rates, among other issues. Here are some challenges facing the industry today.


Challenge #1: Declining brand loyalty
Telcos must prioritise customer retention efforts, as Accenture states that 77% of consumers no longer have brand loyalty. This calls for innovative strategies to retain customers since acquisition costs are much higher than retention costs.


---

Challenge #2: Customer shopping frequency
"According to a 2019 survey, 44% of telecom customers actively sought a new provider, while the rest churned passively. They did this either because they were unhappy with the service or because they got a better offer from a competitor"

The report also suggests that the bulk of reactive retention strategies fail. 61% of companies were unsuccessful at trying to retain their customers – typically via discounts or apologies – after contract cancellations.

Meanwhile, 40% of those who switched providers after poor service experiences, would've stayed if a better service plan had been offered. With 33% remaining loyal if they thought the company would improve.

The reality is that telecommunications companies today must adopt a proactive approach in order to satisfy and engage customers. Doing so goes a long way towards attracting and retaining them.


---

Challenge #3: Negative reviews
The aforementioned survey also revealed that 79% of customers shared their negative experience with others and 73% spoke negatively about the company with friends, family, and colleagues.

When we factor in that 92% of consumers trust friend or family recommendations, negative word-of-mouth (NWOM) is far from ideal. Customers hold a huge influence on the success of your acquisition efforts.

That's why every company should aim to deliver a seamless and memorable experience the moment customers sign up with them. Experience matters just as much as price and quality. Many businesses are learning that the hard way. It comes as no surprise then that about 45% of businesses highlight customer experience as a top priority in the coming years.
---
4-Step Process for Building Customer Loyalty in the Telecoms Industry

Forbes reported a trend of difficult relationships between the telecommunications industry and consumers. It goes without saying that businesses in the sector must work to actively improve customer satisfaction. Below are a few ways telcos can boost customer satisfaction and loyalty.

Step #1: Improve security
November 2021 saw the UK's Telecommunications Security Act come into effect. This gave Ofcom (the Office of Communications) new powers to ensure UK telecom providers identified and reduced potential security compromises.

This was welcome news as data breaches reached new heights in 2021. The 17% rise in security breaches was attributed to over 400 million more users going online. Meaning a more robust security infrastructure was necessary to protect all users.

As telecom customers use online services, they're becoming more aware of data risks and how their personal information, i.e., payment details, may be vulnerable. A recent survey for example found that about 61% of web users believe their household could be targeted by a cyber attack.

Customers expect telecom providers to protect their personal data and it's now required by law. Of course, nurturing customer loyalty via a platform like Propello Cloud, also guarantees extra security protection. As our platform operates on the same security model as the MoD, which brings us onto our next point…
---


Step #2: Launch reward programmes
'75% of consumers prefer companies that offer rewards. A CMO Council report states that 12% of customers switched providers because their current provider failed to reward their loyalty"

Customers want more value and rewards in exchange for brand loyalty. Loyalty programmes with personalised rewards, benefits, additional services, and exclusive partner deals are arguably the best customer retention tool for businesses.

Telecom brands often lack the "personal touch." You're 54% more likely to lose customers if you don't engage them in a hyper-relevant way. In such cases, customers will most likely search for other offers once their contract expires.

Reward programmes prevent this problem from happening; 70% of customers recommend brands with some form of loyalty scheme. Just remember, the way your loyalty programme works is what determines its success.

For example, to boost retention, rewards must offer real value. If your rewards are random and hard to redeem, your efforts might go to waste and customers will lapse. Tailor customised rewards to the needs and preferences of your key customers to improve your chances of success in loyalty nurturing.
---
Step #3: Offer omnichannel support
Personalised service used to be as simple as offering customers chat, voice, and email communication channels. Today, customers need more than a multichannel approach. Modern customers want omnichannel experiences and personalised service. They want to be able to seamlessly switch to the most convenient communication channel at any given time.

For example, a customer may call technical support about a subscription issue. After the call, the customer might want a follow up with someone else on another channel a few days later. Omnichannel functionality is pivotal here in order to maintain continuity in conversations across channels.

97% of consumers say that contact centre interactions affect brand loyalty, and 60% of customers will leave a brand if they have bad experiences with the contact centre

The idea is to make communications seamless, frictionless and never frustrating. Customers want to know that help is always available. No matter when, who or where they make contact, the conversation must appear as if it never ended. This goes a long way in creating a pleasant, stress-free and convenient experience.
---


Step #4: Be transparent with pricing
As of 2020, Ofcom directed telecom providers to notify customers when their contracts were expiring to give them the chance to explore their options.

Less than a year after the announcement, 62% of broadband customers nearing contract expiry either switched to a new deal with their current provider or joined another network. Comparison platforms also experienced a web traffic increase during that period.

The current situation shows that transparency and honesty is essential for building trust. Customers are aware of their shopping options and will definitely find the best deals.

Just because you must notify customers when their contract is due to expire doesn't mean you need to lose them. Give them a powerful incentive to stay. Rather than offering great rewards to new customers, offer them to those who are loyal.

For example, offer discounted extras to existing customers, show them how much they'll save in comparison to new customers. Better yet, offer them and anyone they refer to the same discount. People love to share their discount discoveries with others.

Transparency and honesty reassures your customers. Rewarding them for loyalty shows you value them. Customers are less likely to have their heads turned when they know you truly value them.
---
Stay
ahead of the competition

in the telecommunications industry.

Our user-friendly scorecard provides quick results and actionable insights for customer retention.
Building Customer Loyalty in Telecoms / Utilities Sub-Sectors
Mobile networks
Users are quite flexible when choosing between mobile networks. Whilst the lowest-priced operators often get the most customers, other issues like connectivity also influence customer acquisition.

You'd think that network providers with poor services always lose customers due to bad experiences. Yet, despite the issues, most smartphone users stick with their current operators. With only 5% of respondents in 14 markets saying they would be willing to switch operators. This is useful to know. Particularly when one-third of the other 95% say they won't switch networks because it's too much trouble. Or they fail to see any point of difference in service quality or reward offerings.

Similarly, 42% of Three customers and over 50% of Vodafone, O2, and EE customers in the UK have been loyal for over five years. However, these networks have lower recommendation and satisfaction scores compared to smaller networks. Meaning we can mark their customers as passive loyalists.


What does this mean for mobile network providers?
27% of smartphone users worldwide would recommend their network provider to family and friends. However, one-fifth of those referred, would not choose said provider despite being open to recommendations.

Indeed, they switch twice as often as those who actively favour their operators. This means that mobile network providers must meet the users' expectations and encourage active preference to drive recommendations and boost loyalty.


The potential of loyalty programmes
As the mobile network market evolves, networks must interact with customers in more meaningful ways. This can be achieved by prioritising value-added services.

Loyalty programmes will continue to become more personalised, facilitated by larger customer datasets that allow for more accurate micro-segmentation. Naturally, this will lead to hyper-relevant reward loyalty campaigns, offering enhanced customer experiences.

Digital channels delivering hyper-targeted loyalty programmes will continue to play an integral role in improving customer retention, conversion, and engagement.
---
Energy Providers
A survey found that only 12% of customers trust their current utility provider. 30% of consumers also said they are less likely to trust a business because of rising costs (loyalty penalties). Once their introductory energy contracts expire, these devoted consumers are often subjected to much higher rates.

When this happens, consumers will often switch service providers and shop around for cheaper prices. In the UK, for instance, millions of people cut off service with their energy providers every year. About six million consumers switched power providers in 2020, according to data compiled by Energy UK.


The potential of loyalty programmes
Consumers are demanding more from energy providers, particularly to make up for the rising cost of living. This is happening at the same time that providers are making a lot more money because the price of energy is going up. Loyalty programmes stand out as a powerful way for energy providers to give back to their customers.

Over 19% of consumers say they are more likely to trust a brand if it relieves the burden of the cost of living crisis by offering relevant discounts. Another 14% will be willing to trust brands that show that they care about their customers.

Customers will respond positively to brands that are committed to offering them relevant, value-adding rewards via a loyalty programme rather than those focusing on pricing alone.


---
Broadband providers
Broadband customers pay an average £113 loyalty penalty per year after their initial contract period, 43% above the sign-on price. This penalty is much higher compared to other sectors, and over 96% of consumers consider this penalty unfair.

Broadband prices after the contract period are rarely advertised and are typically hard to find. 35% of customers say finding great deals in essential markets is difficult. Meanwhile, 35% of customers know nothing about the loyalty penalty.

18% of loyalty penalty payers echo the sentiments of mobile network customers, saying switching is too hard or time-consuming. Vulnerable groups are the most likely victims of this penalty.

Older customers and low-income groups tend to be more loyal. Customers over 65 are twice as likely as younger customers to have been in the same contract for over 10 years.


What does this mean for broadband providers?
The current situation forces many customers to shop for new deals every 12–18 months. This is the result of the alarming trend of telcos not just ignoring rewards but technically punishing loyalty.

People are realising that most internet service providers care more about attracting new customers than keeping their current ones. Loyal customers need a service package that acknowledges their loyalty. This means no unexpected price hikes or hidden surprises, and a solid loyalty programme.


The potential of loyalty programmes
As broadband competition heats up and consumers lose trust in brands, providers must find a way to offer added value and eliminate the loyalty penalty. Loyalty programmes that offer members exclusive partner deals and value-added services go a long way in achieving differentiation and brand loyalty.


---
Examples of Reward Programmes in Telecos and Utilities
The Energy Club by EnergiSave
The Energy Club app is a benefit-packed hub, providing customers with extra value for their loyalty. The app rewards users who submit gas or electricity meter readings.

Here are some of the rewards of being a member:


Dedicated UK-based account manager. An expert to help customers manage their accounts.

Rewards for taking metre readings. Customers earn rewards for submitting meter readings on the app.

Partner discounts. Rewards offer exclusive discounts on many of the UK's biggest brands' products and services. Restaurant, clothing, and travel discounts are also available.

Renewal reminders. Members are sent reminders to act on competitive renewal quotes before their contract expires.

---
Clickbacks by Click Energy
Here is another great example from one of Northern Ireland's premier electricity suppliers. Their exclusive Clickbacks scheme helps members save money on their favourite brands at supermarkets and hotels in Northern Ireland and the UK.

Click Energy offers more benefits and discounts to loyal customers by partnering with relevant brands. Their rewards programme offers these benefits.


Deals and discounts from over 200 reward partners

Members instantly redeem savings via offers from their favourite brand

New Clickbacks offers, monthly prizes and giveaways are added regularly

---
Money Expert Rewards
Money Expert is a full service, independent price comparison site which has been operating since 2003. Over the last few years, they've helped over 1 million customers save on their utilities, broadband and insurance bills.

With MEX Rewards (also known as MoneyExpert Rewards) you can save up to £1200 on your household bills, groceries, shopping, travel and much more. With access to expert advisors as well as discounts on over 200 brands including all major supermarkets and high-street retail, MoneyExpert Rewards is the first programme of its kind. Save on your shopping and on your must-have services.

Research by Propello & Money Expert concluded that:
61%

of consumers confirmed that the reward programme had been influential on their decision to switch to a Money Expert utility partner.



88.1%

of consumers surveyed indicated that they were happy with the

selection of brands and discounts on Money Expert Rewards
---
Priority by O2
UK's second-largest telecom provider, O2, launched a reward programme chock-full of benefits for its customers. Some of these benefits include:
Daily gifts

Exclusive food, drink, and shopping discounts

Free draws for amazing prizes

Priority ticket sales (up to 48 hours before general sales)

Entertainment perks
The Priority app is available for free to O2 customers on all devices. Pay-as-you-go customers also get 5-10% back after three months of top-ups. The reward can be used for airtime credit, concert tickets, a new phone, or a gift card.



---
Stay
ahead of the competition

in the telecommunications industry.

Our user-friendly scorecard provides quick results and actionable insights for customer retention.
Must-Have Features for Your Telecommunications Loyalty Programme

Now that we understand the importance of telecommunications loyalty programmes, let's discuss the features telco companies should include to meet customer needs.


Personalised surprise packages
Add a personal touch to your rewards programme by curating rewards for special dates to show customers that you care. Birthdays and other important anniversaries are excellent opportunities to make customers feel valued.


Gamification
Loyalty programmes keep customers engaged, but you must first secure participation to succeed. Gamifying your loyalty programme creates an emotional connection between customers and your brand. It differentiates your programme from others and actively drives engagement.
Tiered programmes
Offering tiered rewards is another proven method of boosting engagement. In this system, the higher the tier, the better the reward. This gives customers a sense of accomplishment and leaves them with something to work towards.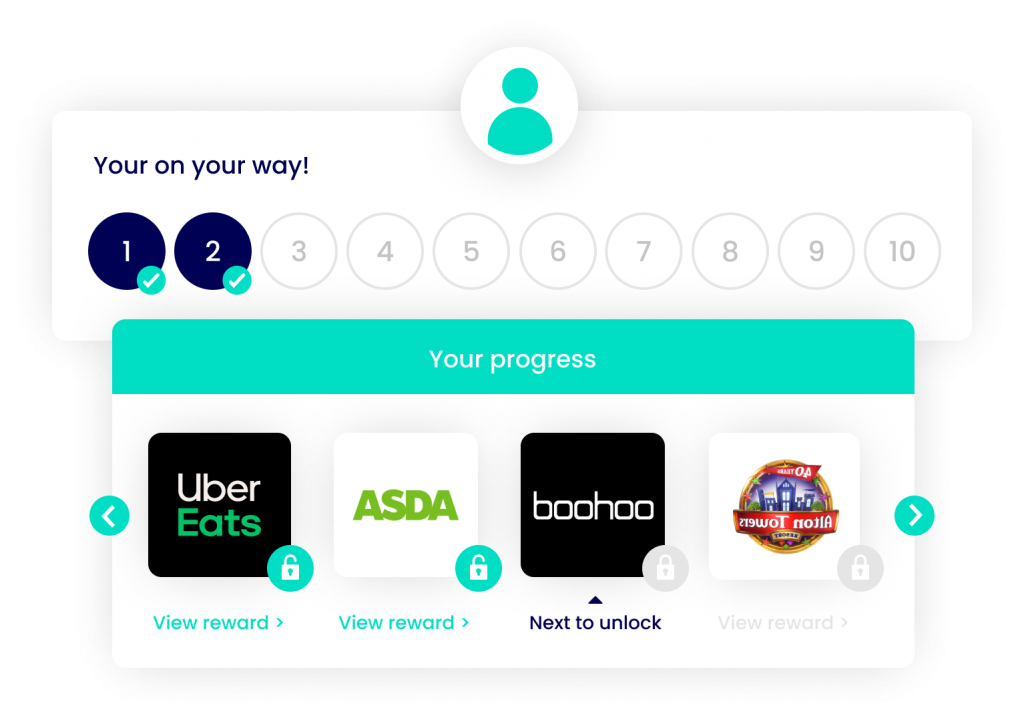 ---
Winning the Battle for Trust and Loyalty
Telcos will always be in demand because of the modern customer's insatiable appetite for social interaction and entertainment. However, securing customer loyalty and maintaining high retention rates demands careful attention.

Establish your business as a customer favourite by using proven techniques like reward programmes to improve the customer experience and make your brand more appealing as a long-term provider.