If you're new to the concept of incentive marketing or you're looking for ways to spice up your campaign efforts, you're in the right place.
In a world where the value that businesses and their products deliver is diluted by market competition, inflation, and rising customer expectations, keeping loyal customers is more challenging than ever.

Proven strategies like incentive marketing that evoke an emotional response and maximise the value customers receive are a sure fire way to create meaningful relationships with customers and encourage brand loyalty.
---

Contents:


---
What is Incentive Marketing?

An incentive can be anything that motivates customers to take an action such as subscription renewals or upgrades in exchange for rewards.

This marketing approach involves using "incentives" to drive repeat business. Examples include:


Reward programmes

Gift cards

Competitions

Vouchers

Discounts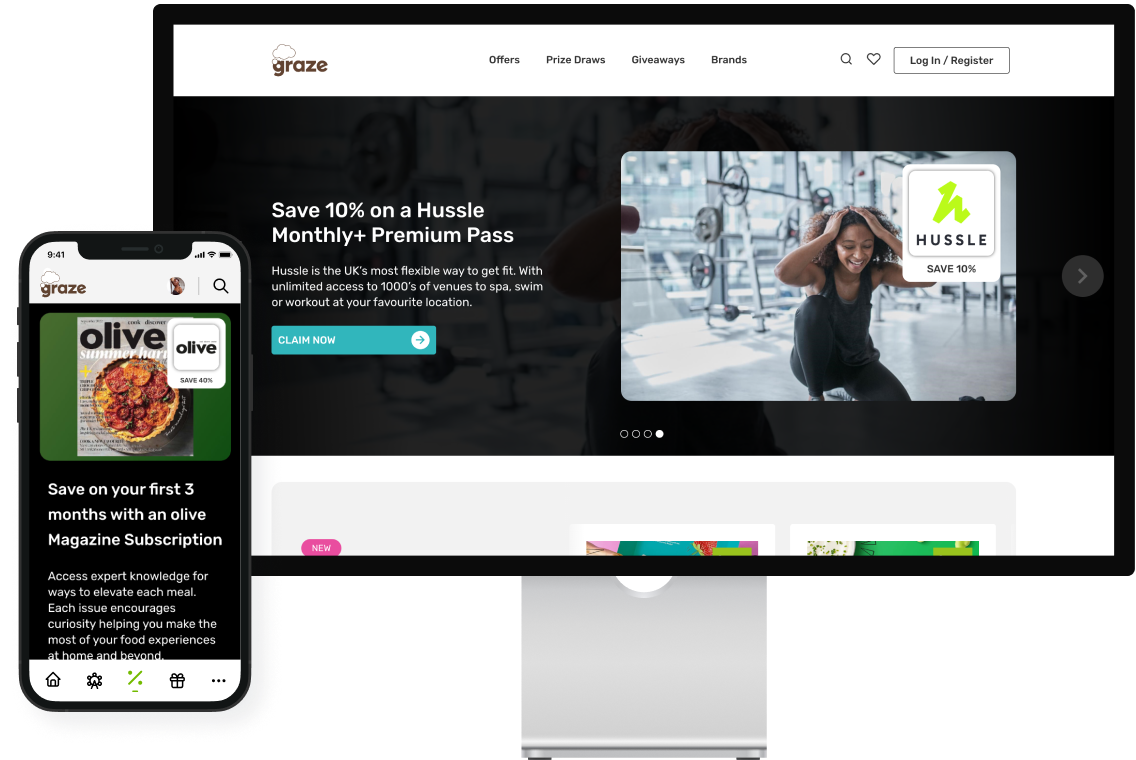 Incentive marketing is based on the principle of reciprocity. The concept is an integral component of Robert Cialdini's six behavioural influences. In simple terms, you are more likely to complete a task or action if you receive something in return.

It's up to your business to decide what kind of behaviour to incentivise. It might be anything from making a purchase to recommending a product, posting about your business on social media, joining an email list, being loyal, or even downloading eBooks.



---


What are the Benefits of Incentive Marketing?
Marketers use incentives to show customers how much they appreciate their custom by giving them something of value. The right mix of carefully targeted incentives can accelerate brand growth and help you retain customers.

Here are some of the other benefits of using incentive marketing:


Brand promotion
Providing relevant rewards helps you connect with your customers and create memorable experiences. Consequently, when they need a product comparable to what you provide, they will remember your brand.
---
Drives customer acquisition
Incentives have been shown statistically to increase customer acquisition.

48% of customers favour businesses that work to earn their loyalty from the moment they make a purchase.
---


Creates meaningful relationships with customers
Incentives provide a new way to interact with and engage your customers meaningfully. According to research provided by Merkle, over 61% of customers, consider the most essential way a company should interact with them to be surprising them with incentives or rewards.

It's also important to note that the aforementioned benefits add up to a single, decisive benefit: increased revenue.

By increasing customer retention by only 5%, incentive marketing can boost revenue by 25% while simultaneously driving customer satisfaction. Furthermore, loyal customers invest 67% more in brands they are familiar with.

A Google study also found that one of the six biases that affect purchasing decisions is the "power of free" - offering free gifts with purchases, even unrelated ones.

There is just no denying the importance of exclusive offers, digital gift cards, special deals, and, of course, free stuff. Think about it: whether it was a cash bonus for switching bank accounts or a discounted offer for a first-time purchase, you have probably been persuaded by incentive marketing.
---
How to Optimise Customer Acquisition and Loyalty with Incentive Marketing
If you're just trying this marketing strategy for the first time and aren't sure where to begin, we'll go through several effective ways to unleash the potential of incentive marketing.
Customer loyalty & reward programmes
Customer loyalty programmes are designed to retain the business of a company's current clientele. Customers receive exclusive offers, discounts, and more in return for their loyalty.

Rewards from loyalty programmes might be anything from a percentage off your next purchase to earning a certain number of points per purchase that can be redeemed for merchandise.

These incentives are effective because they send the message that you value the customer's business and are making an effort to keep them as repeat customers. Over 69% of consumers report that the availability of loyalty rewards affects their purchasing decisions.


The Incentive Marketing Association (IMA) also reports that the return on investment for loyalty programmes can be anywhere from two to four times the initial investment.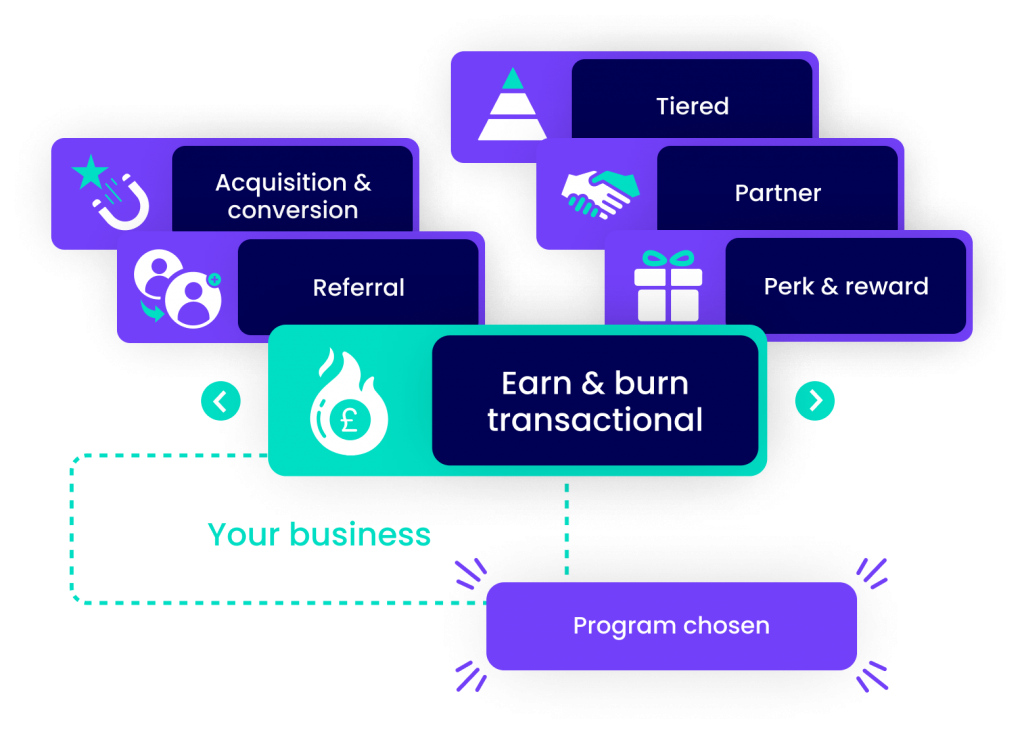 ---

Referral programmes
The goal of referral marketing, which includes referral rewards programmes, is to get satisfied customers to promote your offerings to friends and family. They then get a reward for each customer they bring in. In some cases, the new customer may also get benefits, such as a sign-up bonus.

It's a great way to incentivise repeat business and gain new leads without expending much effort. This word-of-mouth marketing approach delivers amazing results as 93% of people trust referrals from family and friends.
---
Early access
This approach leverages the power of exclusivity and there are several options for using it as a marketing incentive. You could offer your most loyal customers early access to new products, which would encourage people to sign up for your loyalty programme.

Another option is to give early access to people who sign up for your newsletter, which would allow you to contact them directly and develop a relatively viable lead.

Other useful applications of early access include forging strategic partnerships with notable brands and rewarding loyal customers with early access to these partners' services. This is a win-win for both businesses, assuming you target a similar demographic without directly competing with one another.
---
Exclusive offers for premium subscribers
If your business provides subscription tiers, upselling existing customers is an effective way to bring in more money and increase their lifetime value. However, people will be reluctant to pay higher rates if there isn't enough value on offer, so some form of incentive is required.

One way to encourage this is to provide bonus content only accessible to those who subscribe at higher tiers. It could be exclusive discounts and access to closed communities or even actual products. Your choice of incentive should be tailored to the needs of your customers to get the best results.
---
Prize draws and contests
Hosting contests and giving away freebies usually gets people's interest and can be the incentive customers need to stay loyal. These days, it's common for contests to include a social sharing component, which dramatically improves your brand's exposure and attracts new followers and leads.

In addition to increased brand engagement, you also get access to vital customer data and, maybe more importantly, a larger social following.
---
Crucial 4-Step Process for Creating Attractive Incentives for Your Customers
There are so many different incentives to choose from, but which ones will prove to be effective conversion tools? Well, here are four best practices to follow when creating attractive incentives.
Step 1: Make them valuable, relevant and memorable to the audience
Great incentives evoke an emotional response in the recipient and instantly convey how they can positively influence the prospect's life in some way, shape, or form.

Sure, we all love cold, hard cash. And money saved truly is money earned. This is why one of the most commonly found incentives is a cash discount. However, unless it's a large discount (over 25% as a general rule of thumb), it's not something that you would classify as a memorable experience.

Gift cards also make great incentives. And the reason for this is simple, it gets your prospect excited about buying something they truly want, and it's your business that made that happen! Now that's an emotional reaction.

In some cases, gift cards aren't the ideal incentive. To generate maximum value, you need to personalise the offer for your prospects. Choosing something that will be a high priority for them and aligns with your business is a great way to really drive home the benefits.

Examples of this could include:


Sportswear and health supplements as an incentive for signing up

for a gym membership


A smartwatch as a reward for signing up for a new phone/broadband contract


Discounted car insurance as an incentive for taking out a new car lease deal


Choosing a reward that meets these criteria can be difficult, though, because you may not know which brand or offer will evoke an emotional response in your audience.

These things take time, and it can take a while to figure out the ideal incentive for your prospects. Luckily, there are shortcuts that will help you figure this out much quicker. Just let them tell you!

Simply offer them a wide range of branded incentives that they can choose from themselves, and you can use the resulting data to refine your choices.



---
Step 2: Ensure that they are instantly available and easy to claim
The more difficult it is to redeem an incentive, the less attractive it becomes. If customers think it will be difficult in any way, they might lose interest. You need to make sure the prospect gets the value as quickly as possible, and there are three key ways to do this:
Use digital gift cards
Digital gift cards are by far the more convenient option. The cost of making them wait for a physical one to arrive can be far greater than the cost of the card itself, as enthusiasm can start to decrease during the time in between.

Not only are they more inconvenient for the prospect, but they're also more inconvenient for you as a business! Firstly, you have to arrange the purchase from a gift card provider (which usually involves tedious Excel sheets), and you also have to arrange (and pay) for them to be sent out.

A digital gift card, on the other hand, can be easily automated with solutions like Propello. Digital cards can be redeemed easily and sent to the prospect or customer with little fuss.
---
Consider user experience (UX)
Redeeming a reward shouldn't require a user manual; the process needs to be intuitive and seamless for two key reasons. Firstly, to offer the customer a good user experience, and secondly, to ensure you aren't bombarded with service inquiries from upset prospects who can't figure out how to generate their reward. Not the best start to a relationship!

Similarly, to avoid disappointment, ensure that your incentives are completely transparent and that any terms and conditions are stated upfront and easily accessible. This can be achieved through an FAQ section that lets prospects know what to expect and when to expect it.
---
Mobile is king
Mobile devices are responsible for 60% of global web traffic.

For this reason alone, it makes complete sense to take a mobile-first approach to incentive marketing, particularly if you're going to leverage social media, which, according to several studies, has a much higher percentage of mobile users when compared to desktop.

Make sure this enhanced user experience holds up throughout the entire journey, including the checkout and delivery of the incentive.
---
Step 3: Make them cost-effective
Incentive marketing is great, but to maximise the ROI, you will need to do at least two other things to make sure your efforts are as cost-effective as possible:


Utilise wholesale discounts to get the best prices

Ensure you recover any incentives that have not been claimed.
Utilising wholesale discounts
Much like anything, when you're buying in bulk, it's reasonable to look for a discount. With incentive marketing, you can get up to 25% off on gift cards for your campaigns, depending on the volume you're looking to distribute. You can get a £100 voucher for just £75, saving £25.

It's practically free money!

Now, if you scale that up and imagine you're buying 2,000 x £100 gift cards, which should cost £200,000, you could potentially get them for just £150,000. This saves you £50,000 and effectively lowers the average acquisition cost for each customer you attract via incentive marketing.

Digital gift cards are particularly effective for generating discounts. Most brands view gift cards as a means of revenue generation without the need to actively sell their products, and most are happy to discount wholesale orders. You'll also get a similar reaction if you offer to buy a large volume of their product outright.

Of course, discounts will vary based on the product and the brand that's offering it. Typically, you will see businesses with higher margin products, such as jewellery, offer higher discounts than those with lower margins, such as supermarkets.

The most challenging part of incentive marketing is building relationships with so many different brands. It can become a full-time job in itself to reach out, negotiate discounts and renewals, and manage inventory and deliveries. Not only that, but you're also required to commit to a bulk wholesale order with no guarantee of a return.

This is a key problem that Propello solves. We've worked hard to generate rewards and build relationships with hundreds of top brands to provide our customers with access to an ever-growing pool of exciting discounts and offers. There's no need to worry about managing inventory or committing to large wholesale orders either, as we manage all of that on your behalf.
---
Recovering incentives that haven't been claimed
Another huge challenge of incentive marketing is ensuring that wastage is kept to an absolute minimum. It's very likely that there will be customers or prospects who will not claim your incentive, and the last thing you want is to be paying for unused incentives!

Add-ons, physical gift cards, and bundles are particularly prone to waste, and there simply isn't a way to recover the cost of these.

At Propello, we can help you recover any unused or unwanted incentives, making your life easier (and more profitable!). With an average of 20% - 25% wastage, the savings our services provide can be astronomical and really impact the final ROI of your incentive marketing campaign.
---
Step 4: Analyse and optimise your conversion rates and ROI
As is the case with all forms of marketing, what gets measured gets improved. Tracking revenue and attributing it correctly in an incentive marketing campaign means you can incrementally improve. The key metrics you should be tracking at a minimum are:


Cost per customer acquisition

The amount of revenue generated

Return on Investment (ROI)
However, we would also recommend keeping a close eye on other metrics, including:


Reach

- The number of impressions, sessions and views your offer page receives.

Engagement

- Click-through rates by channel (social, email, organic etc), Average time spent on the page, shares etc.

Conversion rates

- The number of redemptions you have divided by the amount of traffic you're generating.

Popular incentives

- Which rewards are being redeemed the most?

Unclaimed incentives

- Which rewards are not popular with your audience.


Understanding each of these metrics and how they impact your overall incentive marketing campaign will be the key to maximising conversions and your ROI. The Propello solution comes with an integrated analytics platform that makes it easy to see the effectiveness of your campaign and provides valuable insight into how it can be improved.
---
Bonus Tips for Creating a Successful Incentive Marketing Strategy

After deciding on how to structure your incentives for maximum impact, there are several campaign-defining factors to keep in mind.

First, ensure that you inform your customers about the rewards that you are offering. Sound the alarms about your exciting offers via email, in-store posters, your monthly newsletter, or whatever channels your customers engage with.

The programme's duration and timing are also crucial. These two components are inextricably linked and will determine the success of your incentive marketing strategy. Analyse sales patterns throughout the year (note the slow periods) to determine the best time to launch your campaign.

Incentives are most effective when offered during the slowest periods for sales. This gives customers extra motivation to patronise your products or services at times when they ordinarily wouldn't.

Your customers' response will ultimately determine how effective your incentive marketing strategy is, but paying attention to these details will improve your chances of success.

---
Unlock the Power of Incentive Marketing with Propello
Barriers to incentive marketing once made it a tactic only employed by the largest corporations with the biggest budgets, but with Propello, it's an accessible and affordable tactic for businesses of all shapes and sizes!

Access a carefully curated catalogue of incentives, each from some of the most recognised brands in the UK, and offer them to your prospects and customers faster than you thought possible.

Our user-friendly platform offers your business a simple and cost-effective route to incentive marketing that will allow you to grow your business at a scale and speed that suits you!

Book a no-obligation demo and take the first step towards an improved ROI by talking to our team about your unique requirements and how Propello can unlock the next frontier of lead generation and customer acquisition for you.