We've created this ultimate guide on insurance loyalty programmes for providers who may be considering one. We'll look at the challenges insurance providers typically face on a day-to-day basis. The way customer loyalty programmes help insurance providers overcome these challenges. As well as the different types of loyalty programmes often seen in the insurance industry.
We'll also look at how many providers use loyalty programmes. Consider whether now's a good time to implement a customer loyalty solution. If so, should you hire a third-party to build a loyalty programme or just do it yourself? We've also included several starting steps to help you get set up.
---

Contents: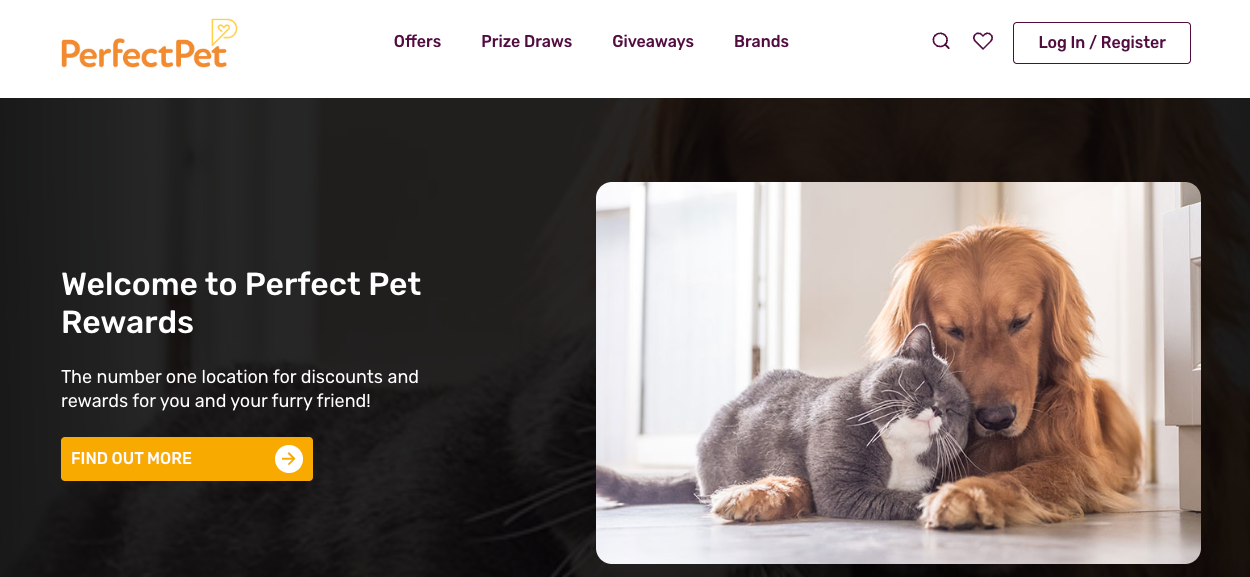 PerfectPet Insurance Reward Programme Powered by Propello
---

Challenges in the Insurance Industry

1) Customer attrition
There are several drivers of negative sentiments that cause customers to switch providers. These vary from poor customer service and feelings of being misled on product features at the point of sale.

For example, 31% of customers cancel their contract because companies made them wait too long on the phone.
2) Increasing competition
Insurance companies must face intense competition from insurtech startups. To retain existing customers and maintain healthy market share they must keep up with the competition.

3) Evolving customer expectations
More customers than ever expect on top of convenient and fast insurance services, personal experiences from relevant interactions and rewards. Delivering on this calls for investments in technology and innovation.
4) Regulatory compliance
There's a wide range of regulations varying from financial reporting to data privacy and consumer protection laws. Full compliance is often costly and takes a lot of time.
5) Security risks
Criminals are attracted to insurance companies because they collect and store sensitive customer data. Breaches often result in huge financial losses and sometimes even lasting damage to reputation.
6) Cost-of-living crisis
Insurance companies have had to alter their pricing and increase assessment risks of customers because of the rising cost of living. Also, interest rates, economic growth and inflation all factor into investments and profits of insurance companies.

The challenges you face in the insurance industry shape customer loyalty solutions. Let's take a look at how they can benefit insurance providers.
---


How Can Insurance Loyalty Programmes Benefit providers?
Loyalty programs offer several benefits to help insurance providers overcome their most pressing challenges:


1) Better customer retention
Customer loyalty programmes give customers a reason to stay with insurance providers overthe long term. As a result, customer churn goes down and customer lifetime value goes up.

In fact, 84% of customers are more likely to stay with brands who offer loyalty programmes.
---
2) More customer engagement
Insurance loyalty programmes also encourage customers to interact with insurance providers more regularly. This helps providers offer value at critical touchpoints, paving the way for cross-selling and up-selling opportunities.
---
3) Overall positive customer satisfaction
Due to the great rewards they often receive, happy customers of insurance providers with loyalty programs feel valued and appreciated.

Up to 58.7% of internet users say earning rewards is a key aspect to a great and satisfying customer experience.


---

4) Point of difference

An insurance provider can stand out in the crowded marketplace and stand out from competitors with a well-designed loyalty programme.

That's why 72% of consumers factor loyalty programmes as crucial parts of their relationships with brands.
---
5) Better data and insights
A great loyalty programme also gives valuable data and insights into customer behaviours and needs. As a result, insurance providers understand how to serve their customers better.


Up to 75% of consumers say they're likely to become loyal towards brands who know and understand them as individuals.
---
6) Boosted sales and revenue
All of these benefits culminate into healthier bottom line. Better experiences across the board gives customers a reason to stay, spend more and refer others.


For example, a survey showed 64% of loyalty programme members increase spending to get more points.


Insurance loyalty programs help providers build stronger relationships with customers and drive sales growth.

We've looked at the challenges and considered how loyalty programmes help insurance providers overcome them. Now it's time to consider the different types.
---


Different types of loyalty programmes used by Insurance Services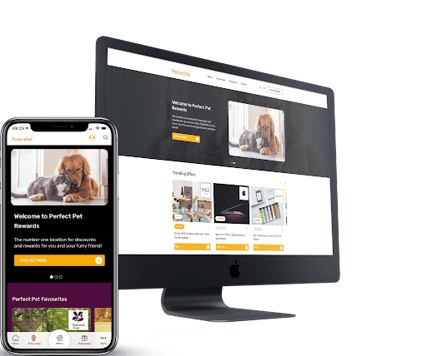 Always On programmes
Always On loyalty programmes are an excellent choice for insurance companies, due to consistent engagement with customers in longer sales cycles.

Customers can frequently redeem relevant rewards and offers, simply by virtue of being a customer.

Rewards in an Always On loyalty programme can be scaled to all audience sizes cost-effectively
Points-based programmes
Customers earn points whenever they buy policies or services. In return, they spend these loyalty points on rewards such as discounts on insurance premiums or free insurance coverage.

Tiered loyalty programmes
Loyal customers are segmented into tiers based on their level of loyalty. Loyalty rewards increase in value as customers move up the tiers.

Premium loyalty programmes
Customers sign up to premium loyalty programmes at the fraction of the cost of products or services. In return, they get cashback rewards scaled to their level of spending. Plus rewards are based on their individual needs, behaviours and preferences.

Referral programmes
Referral loyalty programmes reward customers with discounts or free coverage for referring friends or family members. For example, someone might save on auto insurance when they refer others.
Gamified programmes
Depending on the type of insurance, some companies also gamify their loyalty programme. This encourages customers to complete certain activities. Whether that's a quiz containing educational content, physical goals to improve their health or encourage behaviours like safe driving.

Partner programmes
This loyalty programme type sees insurance companies partner up in brand alliances with hotels, airlines, retailers and much, much more! Offsetting the cost of travel or holidays, clothes and even the weekly shop with gift cards, encourage customers to stay.

Insurance loyalty programmes help companies retain customers whilst improving overall customer satisfaction with memorable experiences. In the long run, this helps drive sales growth and reduces cost of acquisition.

Check out our deep dive into the customer loyalty programme types here.
---
How many insurance providers are using loyalty programmes

It's tough to say exactly how many insurance providers use loyalty programmes as this information is not always publicly available.


However, up to 90% of companies claim they use some form of customer loyalty programme.


The use of loyalty programmes is likely to continue to grow for the insurance industry in particular. As companies seek to set themselves apart from competitors and provide greater value for customers. Those companies who refuse to adapt to changing demands and expectations will struggle as the industry continues to evolve.
---


Is now a good time for insurance providers to implement a loyalty programme?

To implement a loyalty programme is down to the decision of each insurance provider. Generally, now is perhaps as good a time as any to at least consider one. Here's why:
Customer loyalty is more important than ever
The insurance industry is evolving. Customers now have more choice in providers than ever. Plus, competitors are shifting their priorities to deliver fair value in the midst of more rules.

On top of all that, customers have been conditioned to switch between insurance providers. In large part due to price walking over a long period of time. As competitors shift focus on building lasting relationships, more customers will be drawn to them.
Insurance loyalty programmes offset the cost of living crisis
The current cost-of-living crisis has made everyone feel the pinch. Yet, insurance is a necessary part of so many peoples' lives. Regardless of their financial situation, drivers still need to insure their vehicles. It's just a matter of which provider offers the cheapest deal.

Yet, so many other sectors are coming on leaps and bounds when it comes to customer loyalty. They recognise by investing in tech and innovation, they can deliver exceptional value and experiences for customers. As a result, this has shifted customer expectations and their goals. Now consumers would rather find brands who offer best value as opposed to finding the cheapest service.

Insurance providers now have the perfect opportunity to adapt to these changing circumstances.
---
Should insurance providers build a loyalty programme in-house?

Again, this decision is up to the insurance provider. Every provider has their own specific goals and unique circumstances. Some of which may be more suited to hiring a third-party provider and vice versa. But there are several factors insurance providers should definitely consider when making this decision:


Expertise



Building a loyalty programme in-house calls for experience in loyalty program design, implementation, and management. Insurance providers should assess the necessary skills and resources in-house first. Experience in customer success for example is essential in nurturing loyalty.


Time to market



Building a loyalty programme in-house also takes a lot of time. With huge investments needed in tech and personnel. Insurance providers should consider if they've got the time and resources to build a programme from scratch. Or if partnering with a third-party provider will help them bring their programme to market quicker.


Cost
It's also expensive to build a loyalty programme from the ground up. Costs in tech, customer service teams, marketing and ongoing management must be accounted for. Insurance providers should weigh up costs and benefits of building a program in-house versus partnering with a third-party provider.


Flexibility



It's true that an in-house loyalty programme typically offers more flexibility and control over programme design and management. However, this depends on the quality of the third-party provider and the flexibility of their platform.

Risk

There's also some risk to building a loyalty program in-house. Insurance providers may face design challenges or struggle to launch the programme without issue. Management resources such as customer support may fall short of delivering a consistent great experience. Insurance providers should assess their risk tolerance and willingness to tackle these challenges head on.

It's clear to see that there's no single answer as it depends on the circumstances of each insurance provider.

But as an insurance provider, you should consider:


Your goals (e.g customer retention, customer acquisition)
Resources
Your team's experience working with loyalty programmes
Risk tolerance

But what are the practical steps of building a loyalty programme?
7 Steps that insurance providers can take to build an effective loyalty programme





Step 1: Identify the Target Audience
Before anything else you should decide who is the target audience for your loyalty programme.

For example, do you want to reward customers who've been with you for a certain length of time? Or perhaps you want to reward those who've bought multiple policies in the past.


---


Step 2: Define the Programme Goals
Once the target audience has been decided on you should define the goals of your loyalty programme.

For example, are customer retention strategies or driving sales growth more important? A good rule of thumb is to use the SMART goal system.
---


Step 3: Determine the Rewards
Next, think about the types of rewards you want to offer. They should make sense to customers and encourage them to do things you've set out in your goals.

Rewards and offers vary from cashback, discounts to free coverage. There's no need to be rigid either. Mix them up if you think that'll serve your customer and loyalty programme better.
---


Step 4: Design the Programme Structure
The structure of your loyalty programme is the type you choose to use. We've already listed these above under the different types of loyalty programmes section.

You must first identify your audience, set your goals, and choose the rewards. These will help inform you on the best programme type to use.


---


Step 5: Create & Launch a Promotional Plan
After you've picked the programme type, it's time to create a marketing plan.

Promoting the loyalty programme to customers is the ultimate goal of a marketing plan for insurance providers.

This means you'll need to set up email campaigns and social media ads.


---


Step 6: Implement Tracking & Analytics
It's wise to set up a data collection method before you launch the loyalty programme. That way you can keep track of your efforts and the results of your hard work.

Data collection is crucial for a successful loyalty programme. You need to constantly track customer engagement and refine the programme over time. Which leads us to our next point…


---


Step 7: Monitor & Optimise the Programme
Allocate management resources prior to launching the loyalty programme.

You want to be in a position where you can monitor everything from the moment the programme launches.

Adjust the programme when necessary so it keeps meeting your goals and the needs of your customers.
---

B
uilding and launching successful insurance loyalty programmes takes careful planning, targeted marketing, relevant rewards and ongoing, consistently great customer service.


Need a hand building an insurance loyalty programme?

Feel free to contact us for more information or advice on building your loyalty programme. Our team of loyalty building experts are always on hand to help.