In this blog post, we take a look at market leading innovators taking their respective industries by storm with their game-changing referral programmes. We'll give you a brief overview of:
An overview of each referral programme's features.
Key takeaway you should consider from each example when designing your own referral programme.
So, without further ado, let's get into the nitty-gritty of the most successful referral programmes out there!
---

Contents:


---
1) Dollar Shave Club
The Dollar Shave Club is a subscription-based grooming products company founded in America in 2011. It differentiates itself from competitors with a home delivery service. Customers receive a monthly package of razor blades and grooming products.
Programme overview
The Dollar Shave Club's customer referral programme is one-sided.

Incentive to join the referral programme includes up to $15.00 worth of credits.

Only brand advocates are rewarded for every successful referral they make.

They receive $5.00 worth of referral credits that are added to their account.

Referral credits are applied to the monthly subscription charges.

These can then be redeemed for free products in monthly subscription boxes.


Key takeaway: Don't underestimate the power of promotions and advertising
According to DSC's founder, user growth is booming due to 50,000 people a month referring their friends to the brand. Much of this success certainly has much to do with the clear benefits the service offers loyal customers. However, it would be remiss of us to discount DSC's phenomenal advertising.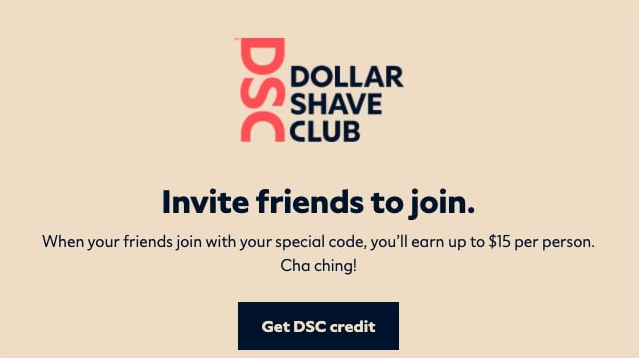 Notice how they lead with the benefit; receiving $15.00 per person.

Tone of voice is on brand; humorous, playful, witty. Encouraging the reader to take part in the referral programme.

The CTA is quick, snappy and direct.

DSC gained at least 12,000 subscribers within two days of releasing their launch video. Whilst it might not mention the referral programme, there's still a lesson to learn from this. Promotion is everything! Finding a way to make your referral campaign engaging will have a huge impact towards its success.
---
Wayfair is an American ecommerce company that sells furniture, decor and various other home products. Wayfair operates online, providing customers with vast catalogues on the company's website.
Programme overview
Newly referred customers receive $10.00 off their first order above $50.00.

Brand advocates also receive $10.00 in Wayfair reward dollars.

Brand advocates can promote their personal referral code or link in messages and socials.


Key takeaway - Make sure your rewards programme is double-sided
This means both referring customers and referees are rewarded. As opposed to a single-sided referral programme which only rewards the brand advocate.
See how Wayfair conveys the double-sided structure of their referral process in the title.

The balance in the bottom left is a great way for brand advocates to visualise how much they've earned.

Email is a great referral channel. According to Truelist it's the third most effective method of referrals.
---

3) Spanx
Spanx is known for its innovative shapewear products designed to provide more flattering appearances under clothing. Over the years, it has expanded product offerings to include a wide range of undergarments, leggings and maternity wear. Their double-sided referral programme rewards brand advocates after newly referred customers make a qualifiable purchase ($75.00 or above).
Programme overview
Referral Rewards are $20.00 discounts on purchases of $75 or more.
The referred friend gets 15% off their purchase.
Spanx's referral programme is robust and highly secured against bad actors abusing the system – no more than 50 referral rewards can be awarded per calendar year.
Brand advocates can send their unique referral link to friends and family via email or Facebook.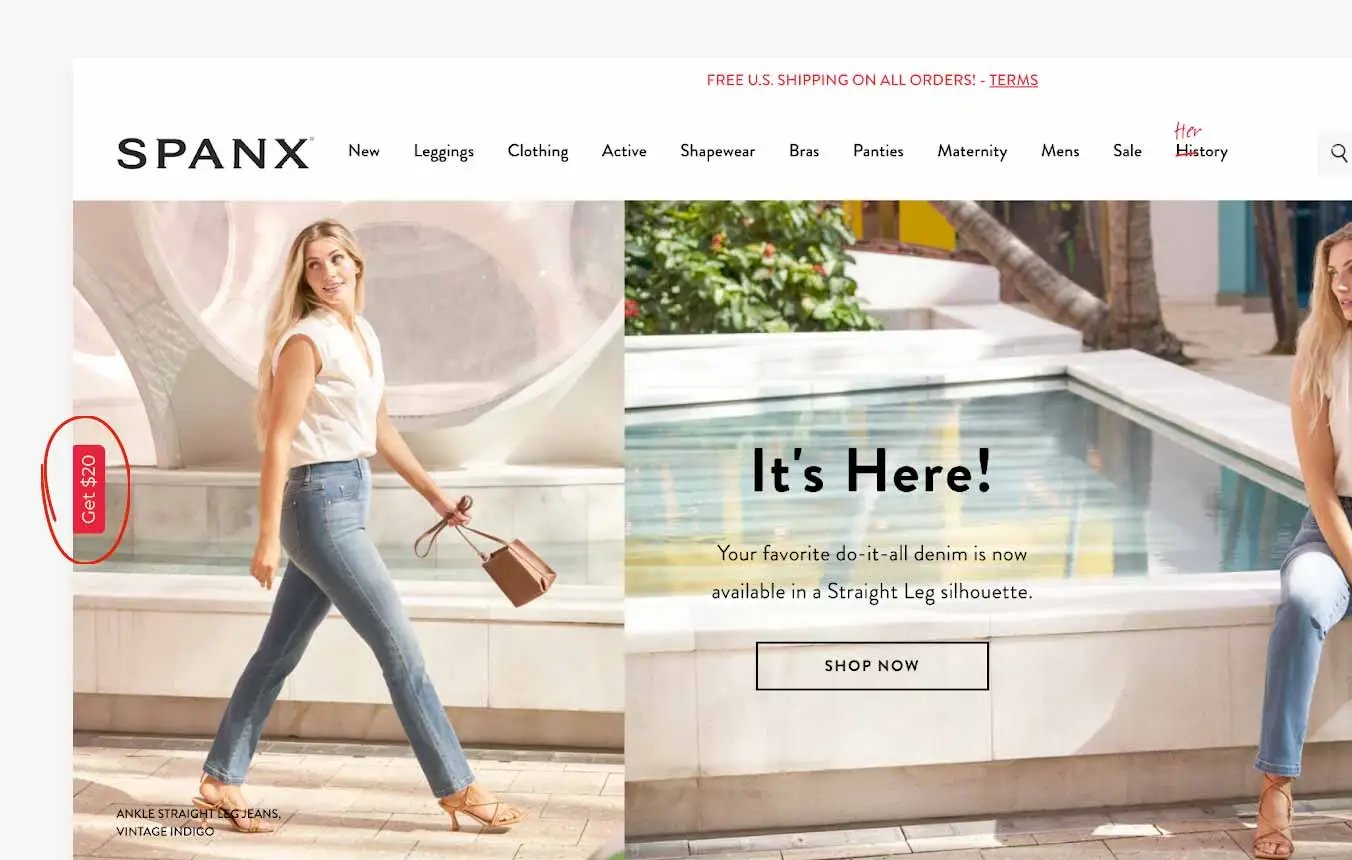 Key takeaway - Align your referral programme to your brand's values
The landing page has Spanx's mission statement, which is featured across various pages on the website. Notice how the landing page copy reinforces the idea of elevating women. By using softer language like "sharing" and "love", Spanx is building a deeper connection with potential brand advocates.

Aligning your referral programme with brand values gives it a better chance of resonating with existing customers. Thereby increasing the chances of developing a successful referral programme.
---

4) AirAsia
AirAsia BIG Loyalty was a huge success, winning multiple awards in 2016 including Loyalty Programme of the Year. At its height, the loyalty programme was bringing in a monthly average of 500,000 sign-ups. AirAsia held a competition to celebrate hitting 20 million sign ups.
Programme overview
Brand advocates receive 125 airasia points after every unique referral link is successfully made. They can refer a maximum of 5 customers a month and earn 625 airasia points.

Capacity of referrals are refreshed every 30 days.

In 2018, Airasia held a contest #WeAre20MilBIG to award members who earned the most points each month.

Although the referral feature of the programme was introduced in 2021 after the contest, it just goes to show how enticing rewards and even rules can add an element of competitiveness and fear of missing out (FOMO).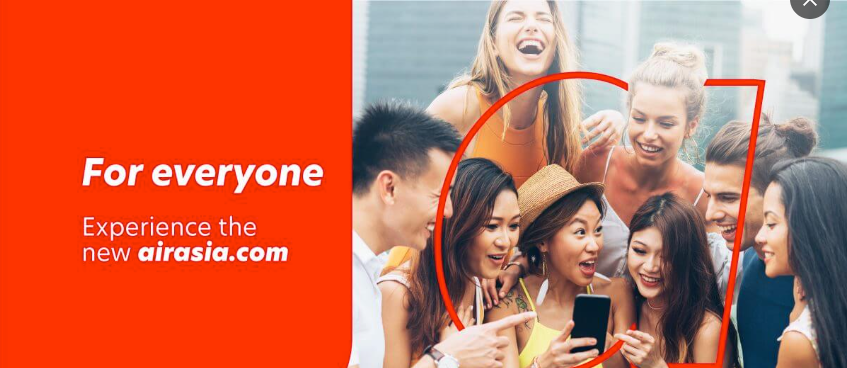 Key takeaway - Rules can entice more successful referrals just as much as rewards
Including competitions is a great way to encourage customers to participate. If the referral feature was live it would've certainly incentivised brand advocates to monitor their monthly referrals.

However, what makes the referral side of airasia BIG Loyalty programme successful, are its rules. Brand advocates can only refer five people a month for 625 air points. But limiting the amount of referral points this way motivates brand advocates to keep a watchful eye on referrals they make each month. Therefore, consider limiting the amount of rewards points or adding a time limit to drive member engagement.
---


5) Chase Bank
The referral programme at Chase Bank added half a million new customers in 8 months. Chase Bank uses a variety of different rewards in their refer a friend programme. The benefit of this is they are appealing to many different segments of potential customers, each with their own requirements and preferences.
Programme overview
Customer referral programmes have multiple ranks that each offer their own rewards.

Multiple methods for brand advocates to send invites to referees; these include Refer-a-friend page (unique links can be shared on social media or via text) and email.

One of the terms of acceptance is that new customers must redeem rewards inside the Chase app, which encourage engagement with the company.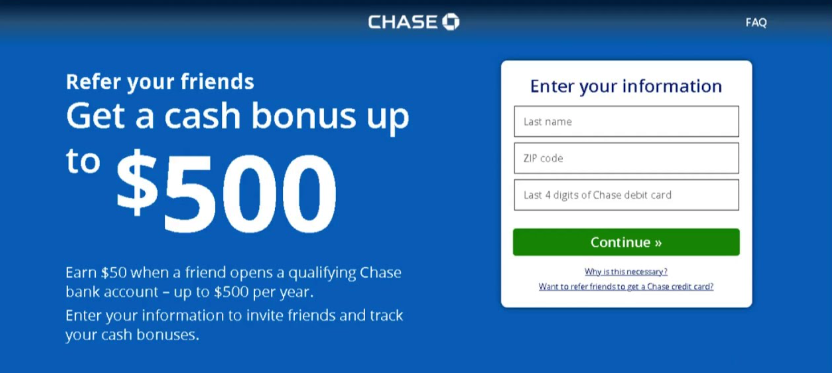 Key takeaway - Use the referral programme to encourage interactions with engagement channels
Chase have adopted an innovative way to encourage new customers and brand advocates to download and interact with the company's app. This is important for successful customer referrals programmes because the app acts as a venue. In which the company can nurture customer relationships towards advocacy.

Apps also serve as a consistent channel to track engagement and customer behaviours. Brand advocates that consistently bring in successful referral links can be rewarded accordingly. So too can the behaviours of customers nearing advocacy be identified, incentivised and pushed towards advocacy.
---

6) Casper


Caspar produces mattresses and bedding and has a referral programme available for their US customers. Brand advocates are encouraged to refer friends and family members to make purchases with the brand in return for some very generous rewards.
Programme overview
Rewards structure is double-sided. Brand advocates receive a $75.00 Amazon gift card and new customers a 25% discount on mattresses.

Also includes a product specific referral incentive where brand advocates receive $10.00 if they successfully refer someone to a Casper Pillow.

Brand advocates have a maximum of $599.00 in rewards value per year.


Key takeaway - Let purchase volumes of your product or service inform which incentives to use
Businesses like Casper will typically see low volume of sales from the same customers. Therefore, this makes a referral programme all the more important. But offering brand advocates on discounts on Casper products wouldn't be effective in this case. How many mattresses or pillows does anyone need per year?

Hence, why brand advocates are offered an Amazon gift card. Gift cards are the second most used referral incentive. They give brand advocates the flexibility of choice and reward customers accordingly. That's extremely useful for Casper as it gives their brand advocates a powerful motive to keep referring their friends and family to the brand.
---

7) Spex4Less

Spex4Less is a UK-based provider of high-quality prescription glasses at massively reduced prices. You need only look at the overwhelmingly positive reviews to see Spex4Less has perfected their approach to customer service. This is even demonstrated in the way they present their customer referral programme.
Programme overview
Makes use of educational content (e.g., guides and blogs) to inform their customers how to join the referral programme.

This customer-centric approach has fostered an extremely positive brand image for Spex4Less, which enhances the effects of the referral marketing programme.

Also drives conversion rates and positive word of mouth marketing

Like many of the examples in this blog, Spex4Less has also adopted an omnichannel approach for brand advocates to share their links on either social media or through emails.
Look how by giving the customer a consistently positive experience allows for a deeper, more meaningful relationship to develop – thus improving word-of-mouth.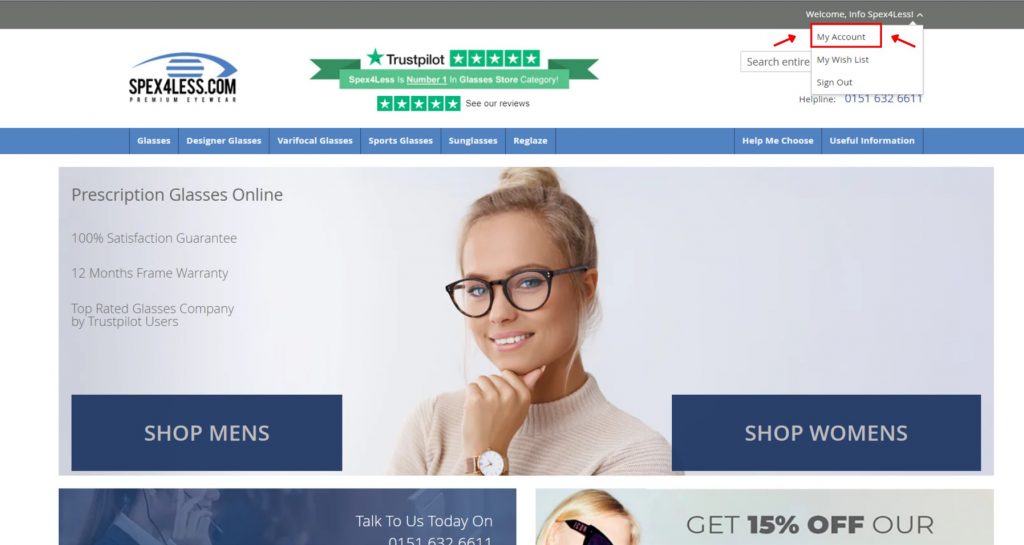 Key takeaway - Comprehensive educational content about your referral programme enhances CX
For customer referrals to be successful you need to nurture positive sentiments towards your brands. Customer advocacy is the final milestone in a journey. For a customer to get there, you need to provide all the staples over an overall positive customer experience.

This means supplying products or services of exceptional quality. Backing this up with fantastic customer service, and using educational content to guide customers through a seamless user experience.
---

8) Robinhood
Robinhood is a fintech company that offers commission-free online stock and cryptocurrency trading services. Customers can access these services through a mobile app or directly on the website. Robinhood has shown with a great customer referral programme, companies can significantly reduce critical metrics.
Programme overview
The customer referral programme attracts new customers and encourages brand advocacy from existing ones due to its creative approach.

Both the referrer and the referee each receive a stock randomly drawn from a pool. The value of the stock ranges from $2.50 to $225.00.

In addition to this, the value of the stock isn't static. So, whilst only 2% of participants receive stock above $10.00, the value of their reward can increase if they choose not to liquidate the asset.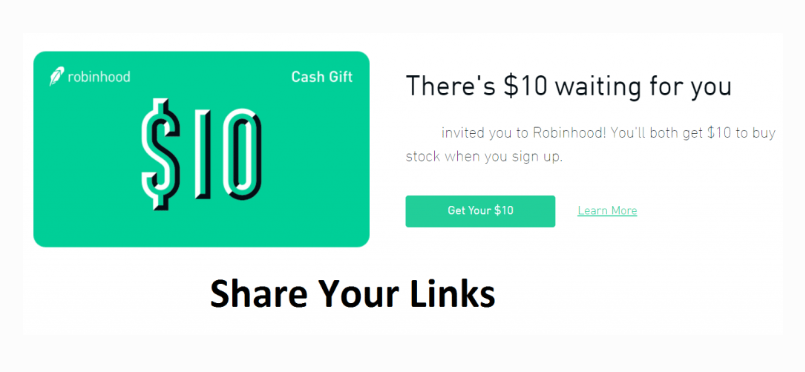 Key takeaway - Be creative in your approach to rewards
Robinhood have seen great success with their referral programme due to a number of reasons. Firstly, it links directly to their main service. Therefore both brand advocates and new clients will be naturally inclined to try it out. Secondly, the limit of rewards is generous. Lastly, the fact that the valuation of rewards can fluctuate adds a sense of excitement and anticipation.

Overall this creative approach to the referral programme resonates with customers because it implies what the rewards could be should participants hold on to the stock they win.
---
Try our calculator to help project the ROI of your customer referral programme.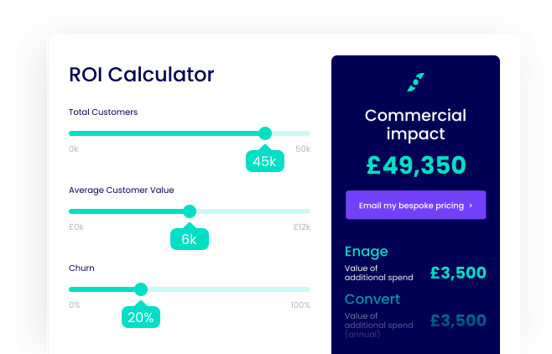 ROI Calculator

See How A Referral & Customer Loyalty Programme Can Impact Your Business.

Enter the size of your audience, average customer value and programme type to see how much you can gain.