Insurance companies are increasingly realising the importance of actively engaging their customers throughout their journey. Effective customer engagement goes beyond simply selling policies; it involves building trust, providing personalised experiences, and fostering long-term relationships.

In this blog, we will explore the key strategies, best practices, and innovative approaches that insurance companies can leverage to enhance customer engagement.


---

Content
---
Overview of Engagement in the Insurance Industry

Compared to other sectors, customer engagement rates in the insurance industry are lagging behind others, however, rates vary from company to company, sub-sector markets, and customer segments. For example, J.D. Power's 2021 U.S. Auto Insurance Study suggests engagement levels in the auto insurance industry have fallen. They concluded fewer interactions between insurers and customers led to poor connection.

Similarly an article – also by J.D. Power – found that health insurance providers must do more to engage their customers. Engagement with digital communication tools "remained flat" and satisfaction with them declined. Only 22% of customers agreed their health plans were innovative. An overwhelming majority expected a personalised experience that helped them understand the terms of their coverage in the complex healthcare system.


---
8 innovative ways insurance providers drive engagement

It's important to master the basics to ensure a consistently great customer experience. However, by doing this, insurers are only playing catch up with other sectors that have already done so more effectively.

Now that consumers have grown accustomed to basic engagement strategies, they want brands to do more to exceed their expectations. Whilst that might initially seem a tough challenge, savvy competitors see it as a fantastic opportunity to stand out in a crowded market. Which is why many want to unlock the full potential of engagement with innovative strategies.

Let's take a look at eight ways you can enhance customer engagement and blow the competition out of the water!


---
1) Reward Loyalty
Loyalty and reward programmes are one of the best methods of driving customer engagement. Customers are incentivised to interact with the brand in return for rewards. From discounts on premiums, freebies, exclusive access to products or services, to cash back and other rewards from relevant partner brands, that offer tangible value.

Brands that reward loyalty foster a sense of appreciation in customers. When customers feel appreciated they are more likely to continue doing business with the company that made them feel that way.

A study showed that 83% of customers pay more attention to how brands treat them as opposed to what products or services they offer.

By consistently rewarding loyalty and fostering a sense of appreciation, brands soon cultivate positive brand perceptions amongst their customer base. This drives engagement because, as we've already seen, that's where the attention of most customers resides. Naturally, people are more willing to engage with others, whether that be individuals, groups or brands, that offer positive, delightful interactions.

That's what makes loyalty programmes a great option for improving customer engagement in the insurance industry.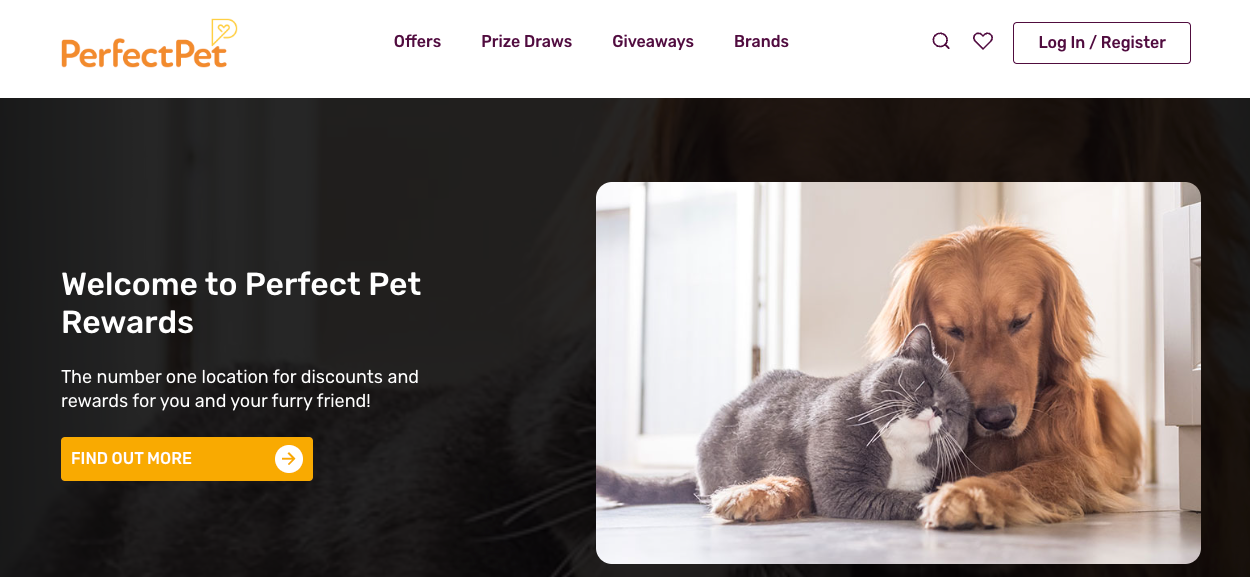 ---
2) Offer Great Customer Service
Great customer service is essential for elevating customer engagement. Prompt responses are appreciated by customers. Plus, efficient responses to inquiries and claims means no customer slips between the gaps.

Active listening from brand representatives builds trust and engagement. By listening to customers and quickly responding to their concerns, representatives are also gaining incredible insights. These can be implemented into the services at large, with improvements that retain and keep customers engaged with the service.

Empathy is also a critical part of what makes customer service great.

Consumers from the UK and US overwhelmingly (96%) agreed that empathy makes for better customer service.

Compassionate support through tough times (like processing claims) leads to stronger relationships and emotional connections with customers. Both of which are crucial for more engagement.

Omni Channel Support
In the last few years we've seen insurers turn to omni channel support. This includes mobile apps, chatbots, email, SMS, phone and social media. However, it's not enough to just provide these channels to boost engagement. Insurance companies must also make sure their omni channel platform is:


User friendly
Secure
A convenient access point to policy information, claims processing, and customer services
Collectively, these build solid foundations of trust, which must be maintained for long term engagement. Engagement begins to taper off at the moment trust is broken. Therefore, at a minimum, insurance providers should send out regular updates and alerts about policy changes and claims processing.
---
3) Gamify Engagement
Insurance providers engage customers and increase their loyalty with gamification, offering them fun and rewarding experiences such as challenges, rewards, quizzes and other interactive activities.

VitalityUK has successfully improved engagement rates with their customers by gamifying certain positive behaviours. Exercising more, booking annual health checks and giving up smoking to name just a few. VitalityUK have designed an app that lets customers check their progress towards health goals. In which they receive personalised insights, tips and gamified content.

The app has proven to be a great success in driving engagement for VitalityUK. As they report their customers are 34% more engaged.

Perhaps the main reason for this spike in engagement is due to the leaderboard. Customers are able see how well they're faring against others and sometimes even earn rewards for climbing the leaderboard.

Tapping into peoples' natural desire to compete and making engagement fun through gamified elements, has strengthened customer relationships and boosted engagement.
---
4) Provide Exclusive Access
Providing exclusive access to certain events, products or services is a fantastic way of driving engagement. Particularly when it comes to insurance providers. For example:

AXA Insurance, a UK-based health insurance provider, offers members priority access to events. Varying from concerts, theatre performances and sporting events.

Customers receive exclusive access in return for engaging with the brand. Whether that's registering to their loyalty programme or taking out multiple platforms. The central theme of the exclusive access is to incentivise customers to maintain higher engagement.

Exclusive access creates a sense of exclusivity, community and loyalty amongst customers. Unique and memorable experiences also lead to overall improved customer satisfaction.

Which brings us to our next point…
---
5) Offer Personalised Communication
Regardless of the industry, every business needs to personalise the way they interact with customers. The unique needs and preferences of every customer, offers insurance companies a great opportunity to differentiate from competitors.

Mainly due to the lack of personalisation within the industry. Therefore, communicating with customers in a personalised way gives you the chance to stand out.

Of course, data gathering and reviewing analytics takes a lot of work. Yet the time and effort invested into this certainly pays dividends in terms of engagement.

A study by SmarterHQ found that almost three-thirds (72%) of customers only engage with marketing that offer personalised content.

Without personalised content, the majority of customers won't even entertain the thought of purchasing from insurance providers. Meeting customer needs, expectations and preferences instantly leads to better engagement.

Approximately 63% of US marketers report personalised messaging and offers drive more customer interaction with their brands.
---
6) Simplify the claims process
A seamless and hassle-free claims process is crucial for improving customer engagement. Offering priority services such as a team of dedicated claims representatives and fast-track processing, keeps your service seamless and a breeze to engage with. The main reasons being:
Increased customer satisfaction: for better engagement customers wants services that are convenient, quick and easy to use. Doing all of the work to boost engagement outside of the claims process will be undone if said process proves too much work.

More trust and confidence: as a result, customers feel reassured and confident that you'll handle claims fairly and efficiently, and this ethos will carry over to offered rewards and perks. They'll learn to trust that your service is there to enhance their experiences from the moment they take out a policy and make a claim (should they ever need to).
US-based insurance company, Lemonade, uses a bot that, with natural language processing, asks customers a series of questions to determine claim validity. If the claim is approved, the bot can instantly process payment to the customer's account.

This led to average resolution times of just 3 seconds for around 30% of all claims. Overall, this led to high levels of satisfaction and improved customer engagement.
---
7) Provide educational resources
Educational content offered by insurance companies is a truly unique point of difference. Educational resources and tools help customers understand their policies better. This has shown to encourage engagement as an increasing amount of customers want to improve their understanding of their insurance policies.
In fact, nearly 84% of customers are more willing to engage and buy from brands that offer educational content.

A study by Remark, a subsidiary of SCOR, shows there's a growing demand for educational content from insurance customers. The providers who supply that demand will be perceived as trusting providers within the industry. A position which is going to be all the more viable as a marketable factor of differentiation.
---
8) Offer community support
Community engagement could be the next go-to strategy for insurance providers. Especially for those who also implement educational content. As consumer surveys within the insurance industry suggest people want to learn about insurance policies from…other customers?!

According to an article on V3b, 84% of brand advocates report that leads want them to answer their questions as opposed to salespeople.


Most prospects are wary of ulterior motives from salespeople. But hearing firsthand from other customers reassures them that the advice, tips, and reviews of ease of access and usability are genuine.

Community among customers is a powerful way to drive engagement. Online forums, social media groups and other platforms allow customers to connect. Giving them a chance to share experiences, offer support and advice.

US-based insurance provider Allstate offers highly engaged customers to interact with one another with their Allstate Community. The insurance provider kicks engagement into fifth gear by bringing the community together. Hosting regular contests and challenges, as well as rewarding high levels of engagement. Participants in the Allstate Community who help other customers are rewarded with gift cards and prizes for engaging with others.

The feeling of the brand having ulterior sales motives is eliminated, since content is produced by customers for other customers. For this reason, the Good Hands Advice programme is excellent at driving engagement and accessibility. In the end this results in a community that's built on trust, transparency and better engagement.
---
Empower your brand with innovative engagement strategies
Want to find out more about how we can help you implement some of these strategies? Feel free to give us a call or drop a line here. We're always happy to help.

See you in the next one.